NOW OPEN!
M - F: 7am - 4pm Kitchen | 7am - 5pm Cafe
Sat & Sun: 8am - 4pm Kitchen | 8am - 5pm Cafe
Hilltop Coffee + Kitchen is a cafe for the local community. For centuries, the mountaintop has been a touchstone for dreamers and doers. We offer locally roasted gourmet coffee, cold-pressed juices, and all-day breakfast and lunch, always with a healthy serving of good vibes.
Each and every day, we wake up to pursue our own goals, whatever they may be. We encounter and overcome any obstacles that may stand in our way. In short, we're all here, climbing our very own hilltops.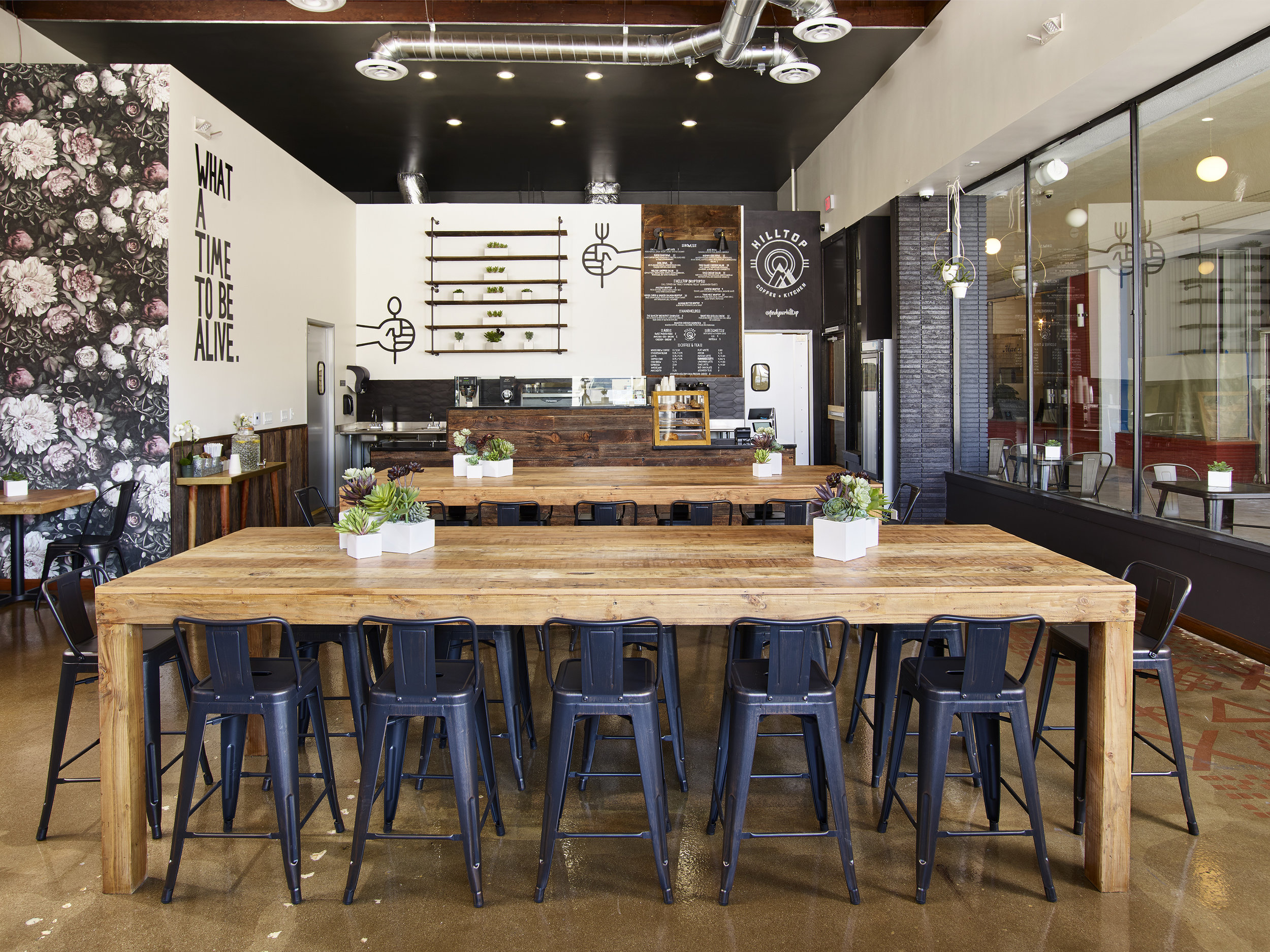 EATS & DRINKS
Our food is simple and nourishing: breakfast and lunch offerings, along with coffee, juices, and pastries.
CHECK OUT OUR UPCOMING EVENTS!